I've been walking, standing, and working in Ariat boots for 6 months by count. And being someone that loves the legendary cowboy look, my two Ariat pairs have always complimented my everyday work outfit – no questions asked. But are Ariat boots good enough to deserve a commercial airplay, huge billboard ads, or even worth the money?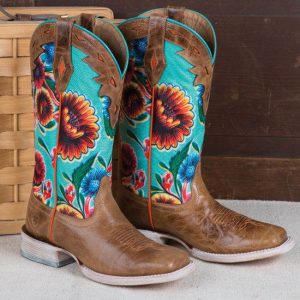 Yes, Ariat Boots are of good quality because they have a solid construction. The stitching is premium, the waterproof design bars water from soaking into the boots, and the sole profile keeps you moving even on slippery surfaces. The insulated models keep your feet warm and the cushioned interior provides support while making every next step you take as comfortable as the last.
For what it's worth, Ariat has a harmonious blend of comfort and durability for every price point. And from the vintage look to the modern blend of color and art, Ariat doesn't disappoint when it comes to the aesthetic, although I feel like brands such as Timberland Pro and Merrell are doing far much better.
Are Ariat Boots Good? ( 5 Reasons to Get Ariat Boots)
I'm not new to the cowboy game anymore. I've walked in some of the most to-rated models sold by the brand.
Currently, my favorite pairs are:
And they are among the most comfortable work boots I've ever worn to light as well as heavy-duty jobs.
Having had these models for not less than 6 months by my count, here are 6 reasons why Ariat boots just might be your next favorite boots' brand.
1. Ariat Boots Feature a Solid Upper Construction
Ariat get a lot more creative with construction than some brands ever do. And while they don't get the design perfect all the time, the results almost always end up being worth the price.
For starters, the brand uses leather to construct the upper. Single, double, and triple stitched, the leather pieces nicely marry into each other to form boots that are truly a masterpiece of art.
Ariat's color blend is as far much creative as I would like to imagine. And while some may look awkwardly out of place, they still look far much better than footwear options from other brands.
Still on the upper, Ariat has boots that feature lace up designs and no laces at all. If you're the kind of person that want to tie up for a snug fit, boot with laces are your go to. But if you need that slide your feet in and go experience, the Ariat slip-on boots are such a big deal. The slip-ons have pull loops, which make it easy for you to slide your feet in.
And that's not all.
Ariat even designs combos of side zippers and lace up designs. Here, you give your boots are one size fitting on the laces, usually after the breaking in period, and then you can use the side zippers to wear and take off the shoes without ever having to touch the laces.
2. Ariat Boots Have a Robust Sole Unit
The sole unit is what tells the difference between a good pair of boots and shitty boots. And Ariat does its best to remain in the best lot.
I've probably put my three pairs of Ariat boots to more abuse than I can even describe. From walking on unforgiving concrete to working on chilly and thorny landscapes for extended period, I've worn these boots to just about any job type that most Tom, Dick, and Harry do.
And yet, there isn't one moment the sole tore apart or the attachment with the leather upper went loose or the lug ran thin from endless friction. The sole did quite hold up well for me, and that's what separates Ariat from the competition.
Here's the deal:
Ariat boots feature the best construction for the midsole. Sitting between the rubber outsole and the durable inserts is an EVA material, which cradles your feet to give you a comfortable walking experience with every step you take. Shortly after breaking in, the EVA should contour to your feel and provide some great ankle support from one step to the next.
Then there's the rubber outsole, where the pounding of your feet greet the ground for as long as you are in motion. They're some of the most durable yet, able to stand up to even the most extreme walking experience ever. Whether you walk on thorny bushes, run on concrete pavement, or walk in dirt, the sole unit never seems to give in.
And lest we pretend that we don't remember, Ariat boots are oil and slip resistant. And thanks to the ASTM rating, some Ariat boots are electric shock resistant, which means you can use them in environments subject to electric shock.
3. Waterproofing
Ariat boots marketed as waterproof are exactly that – waterproof. Their designs feature a waterproof membrane, which keep water from soaking into the footbed. That way, your feet can stay cool and dry throughout the day, even when it rains heavily outdoors.
4. Insulation
The last thing you want to do if you live in the chilly regions of the world is to walk in your regular shoes in the dead of the winter.
Grab some Ariat boots with insulation and keep your feet warm no matter how cold it gets. With their  shaft raised above the ankle and ample amount of insulation, insulated winter boots from Ariat can keep you warm even when snow is more than 10 inches thick in a subzero temperature environment.
5. Uses
Ariat boots are good because you can use them in different ways. One pair can double down as an option for work, casual outfit, and Friday night outs. Provided the pair you get looks aesthetic enough for the occasion, you're good to go.
Conclusion
Ariat boots are good in so many ways, but they also have their drawbacks. Depending on what you wear them for and how frequently you wear them, they may not have such a longer lifespan.
The sizing may also be a problem because not all boots in the brand's collection run true to size. As I've stated before, it's best to go half a size up or down to get boots that fit, especially if you'll be wearing the slip on models.