Steel toe boots come in handy when you are working in areas that require you to protect yourself from injuries and hazards. Some of these areas include construction sites, wood works, plumbing, and industrial sites. Having steel toe shoes not only ensures your feet are safe but also ensure you are comfortable while working.
However, for the boots to offer your feet the needed protection, you need to know how to make steel toe boots comfortable.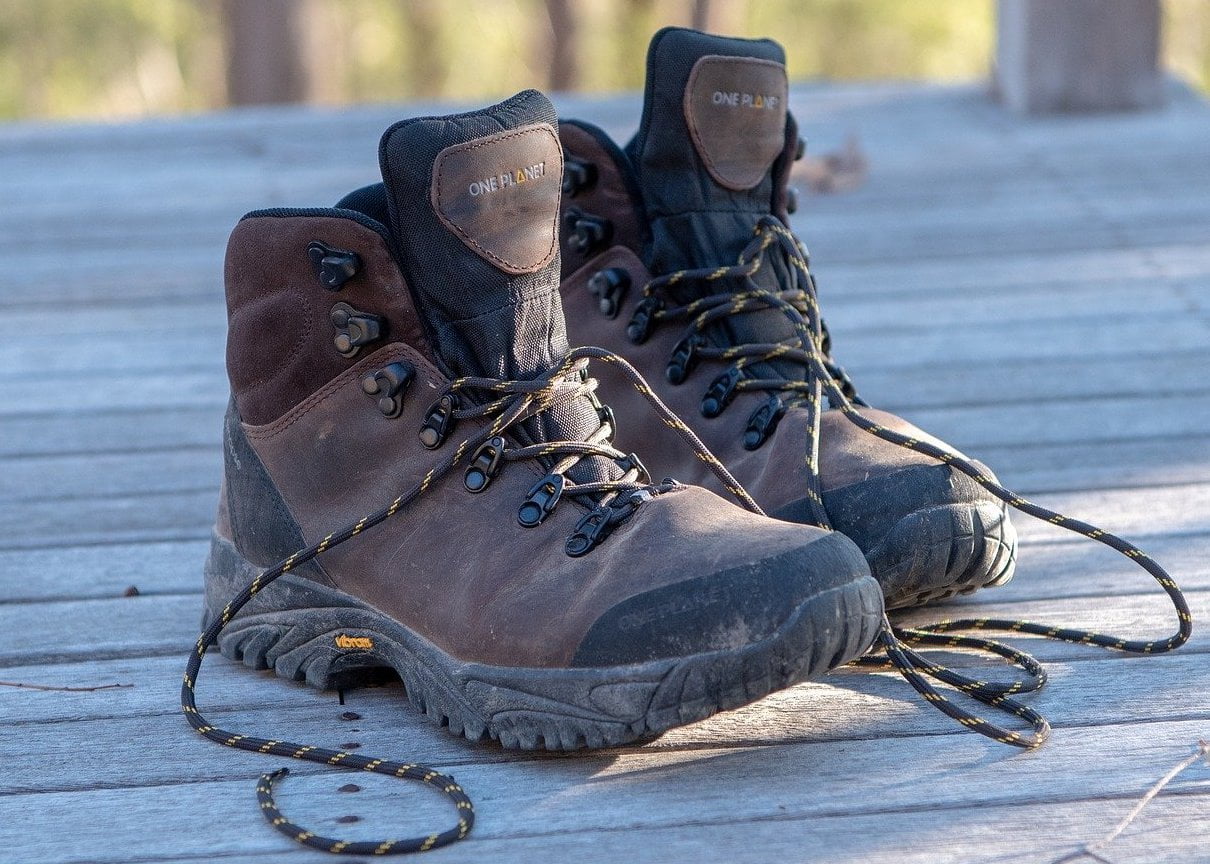 Due to the nature of steel toe boots, they are likely to be uncomfortable when worn for long hours. The boots are made using tough material characterized by a thick sole and a toe box. These features make steel toes uncomfortable to wear thorough out the day.Tip
Also Read:
The good news is, there are tips and tricks that can help you to ensure you are comfortable and avoid foot problems from steel toe boots.
If you are wondering, "How can I make my steel toe shoes more comfortable?" This guide will explore on that subject, giving you the needed advice and tips. Keep reading.
Tips on How to Make Steel Toe Boots more Comfortable
You could be wondering if steel toe boots are meant for safety, why do they hurt my feet.  Work boots are meant to provide safety while you work. Steel toe work boots might cause some problems to your feet when used over a long period.
Related: Where Can I Buy Steel Toe Boots?
However, I have compiled some of the most useful tips to help you boost your comfort when wearing steel toe boots. Here are top six tips that will help you make your steel toe boots more comfortable:
Chose the right insole.
Get your shoe size right.
Wear appropriate socks meant for steel toe boots.
Break- in your work boot.
Replace the steel toe.
Proper maintenance.
Also Read: Work boots for sore feet for women's
1. Chose the Right Insole
The insole that comes with steel toe work boots is usually small and does not fit the whole shoe. As such, it makes you uncomfortable when you wear it for long hours. Ensure you buy the correct insole that is suitable for work boots. Choosing the correct insole helps prevent foot pain when wearing work boots.
Investing in the right insole for your steel toe work boot will be a worthy cause. Experts recommend a removable insole that is even at all parts to ensure it supports your arch. An added advantage will be removing the insole at your desired time.
2. Get Your Shoe Size Right
Getting your shoe size right before making a purchase is the most important determinant of your comfort. An ill- fitting pair of steel toe work boots will definitely make your feet uncomfortable. Every time you are out working, you will be thinking to yourself, 'these steel toe boots are killing my toes!'
Endeavor to get a pair of steel toe boots that is the correct shoe size. You will avoid problems like steel toes hurting on top of your foot and discomfort.
Also Read: What to Look for When Buying Work Boots
3. Wear Appropriate Socks Meant for Steel Toe Boots
Most of the people who own work boots ignore the importance of wearing the appropriate socks. There are socks that are specifically meant to enhance the comfort when wearing work boots. When you wear these socks, steel toe boots will no longer be rubbing against your big toe. You can find special steel toe socks on the market – Like Carhartt Men's Full Cushion Steel-Toe Cotton Work Boot Socks. They have additional cushioning in the toe area to prevent discomfort around the toe cap.
4. Break-In Your Work Boot
Do you have a new pair of work boots? Are you wondering how to widen the steel toe boots? Well, the first and perhaps the best advice anyone can give you is to wear your new pair of steel toe boots frequently.
Wearing your boots will help you get rid of the discomforts that comes with wearing new shoes. Before you wear it to your place of work, familiarize yourself with the boots first.
The easiest way to do this is wearing them at home. When starting out, wear the shoes for some minutes then gradually move to an hour or so. Once you are confident enough to wear them for a whole day, you can now wear them to work.
5. Replace the Steel Toe
If you have been wearing the same steel toe boots over a long period of time, chances are that the steel tore is worn out hence causing you discomfort. A worn out steel toe is a source of discomfort as well as a safety hazard.
Related: What is a TPU toe cap?
There are two ways you can deal with a worn out steel toe. You can either replace it yourself or have it done by a professional. However, if you are not experienced, a lot of time and effort is required.
Related: How do i keep my feet from getting sore in work boots?
6. Proper Maintenance
Steel work boots are manufactured using leather that makes them heavier than the regular boots. It is important to maintain the leather for maximum comfort. You should clean and air your boots regularly to ensure that the leather does not dry out.
Experts recommend a regular cleaning routine at the end of every workday. Clean off all the dirt and debris and air the work boots sufficiently.
Be sure to deep clean your work boots monthly to avoid dirt build up in hidden places. In addition, condition your steel toe work boots using mink oil or wax. This procedure should be conducted once in every few months to ensure the leather maintains its softness.
Also read: How Often Should You Apply Mink Oil to Leather Boots?
Final Thoughts
Many factors lead to uncomfortable steel toe boots. Some of the tips we have discussed ensure you get the most out of your boots. If you want to have a comfortable work day, get a shoe that fits well, get the appropriate socks, take the break-in period seriously, and buy the recommended in sole.
Well-maintained work boots have a soft leather material that is comfortable to wear for long hours. If you want to enhance the comfort of you steel toe work boots, follow the tips we have discussed. Remember, if your boots have a worn out steel toe box you should replace it.