What's the first thing that comes to your mind when you think of buying a new pair of work boots? And what exactly do you look for?
For many of us, work boots that look good to the eyes and run true to size are often the ideal picks. And if the pair's outsole looks and feels durable enough to last for months, then it's more than likely a match made in heaven.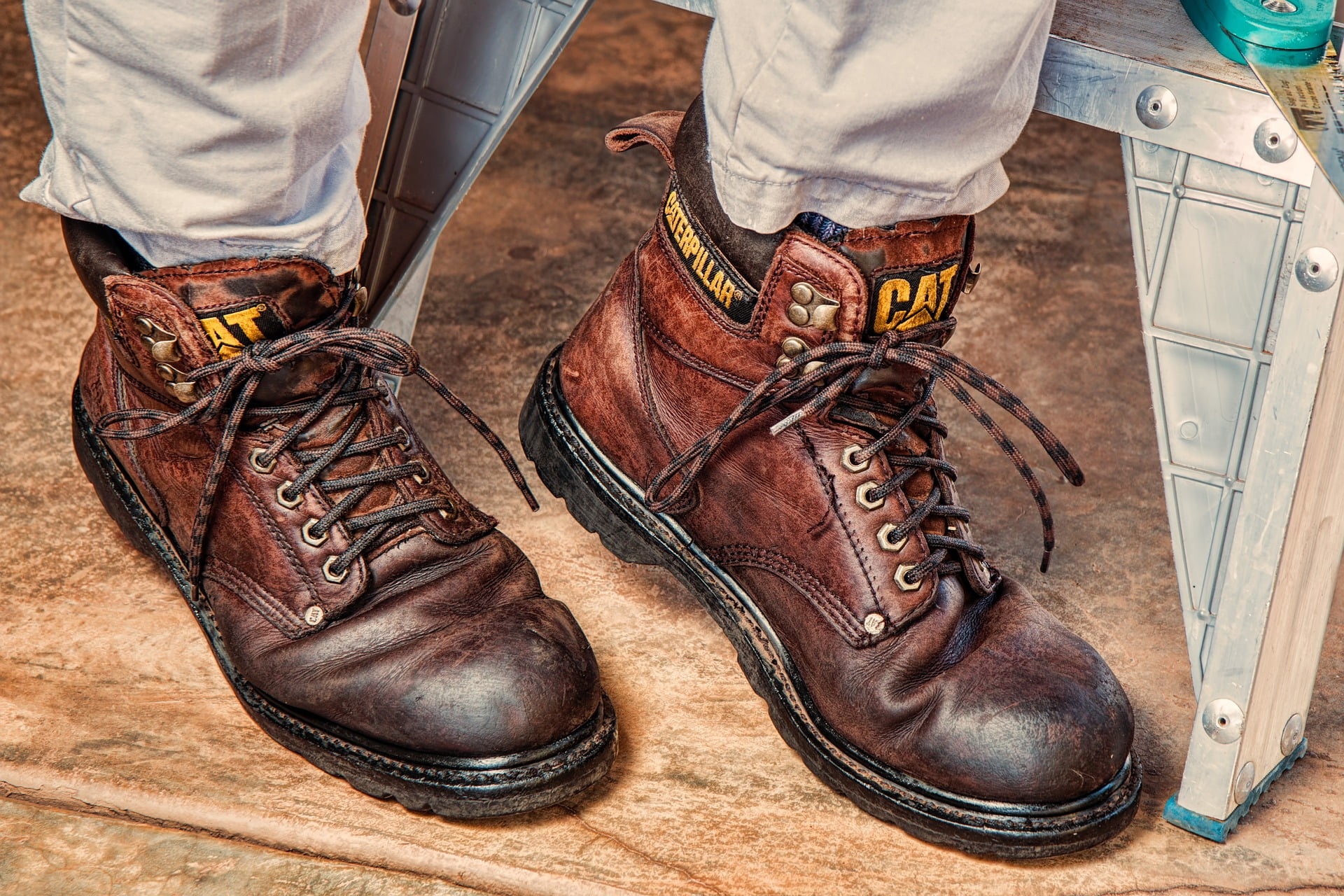 But before you rush into buying a new pair of work boots simply because they look great, think about all the important features you're probably leaving out.
Let me say this:
There's more to a pair of work boots than just how it looks. Which is why it's important to know what to look for when buying work boots
So in this guide, you'll learn exactly what makes a good pair of work boots, so you can choose the right ones to wear to your next job.
A Guide to Choosing the Right Pair of Work Boots
1. Fit
The first thing you need to consider before buying work boots is how they fit. It won't matter if a pair is sleek, has good stitching, or praised for being durable. If the pair doesn't fit well, then it's not a good option for you.
But how do you know if the boots you are about to buy fit.
Well, it's simple. Try them out before buying. Or if you're ordering from online, choose an option rated as running true to size.
It's important to know your feet's size so that you can choose the right size. This way, you won't have to jumble between shoes or run back and forth to find yourself a pair that fits.
Also Read: How do I stop my heel slipping in my boots?
2. Safety
If a pair of work boots you are about to buy don't have safety features, look elsewhere.
Why?
It's because work environments can get somewhat hazardous sometimes, and some form of feet protection can go a long way to keep you safe.
When it comes to safety, choose boost that meet ASMT and Electrical Hazard standards. This will offer you a solid shied against electrical shocks. Even if you don't work in areas prone to electrical hazards, it's important to consider these types of boots just to be safe.
As for the safety toe design, consider steel or composite construction. This is so especially if you work in environments where falling of objects is a common thing.
If you're into landscaping or plumbing, for example, you'll be better off with boots with steel or composite safety toes.
3. Insulation
Insulation is a must-have feature if you'll be using the boots to work in extremely cold environments.
That's because insulated boots provide the warmth you need to work well even in environments that have sub-zero temperatures.
People that attempt to use regular work shoes often up suffering from frostbites. And that the last thing you want to deal with – because you can simply avoid it by choosing  boot boots that have good insulation.
Brands measure insulation in grams, with the highest being around 2,000, which is suitable for extremely cold conditions.
So when it comes to insulation, how much you choose actually depends on how cold you expect the outside to get.
Only keep in mind that insulation adds some weight to your shoes, and that's okay from an insulated boots' perspective.
Also Read: Where Can I Buy Work Boots?
4. Waterproofing
Wading through mud and puddles isn't going to be an easy ride. Going about your shift in rainy weather isn't going to b fun either.
But if you can wear waterproof boots, you can work easily, and for long hours, no matter how damp it gets out there.
When we say boots are water resistant, we mean that they feature a waterproof membrane that bars water from getting into the shoes.
So no matter how much time you spend working in damp environments, you can do so without worrying about your feet getting wet.
5. Breathability
Does it even make sense to have good looking boots that drenches up your feet in sweat and stench after a long day at work?
I don't think so.
That's why it's important to pay close attention to breathability before buying a pair of work boots.
Make sure the pair you choose has a breathable liner on the upper, which allows consistent airflow in and out of the shoes.
With lightweight and breathable boots, you can go about your daily work and never worry about sweaty. That's because the breathable design will keep your feet cool and dry.
Also Read: How to Get Rid of Foot Odor in Boots Easily
6. Comfort
Whether you intend to walk and work in the boots for an extended period or you only work for few hours a day, you'll want to go for the most comfortable boots.
Here a few questions to ask yourself when it comes to determining the level of comfort that that a pair of boots can give.
Does the pair of work boots that you're about to buy feel comfortable straight out of the box, or does it need time to break in?
Is the midsole cushioning up to the standard or do you feel like the padding is too thin to stand up to different floor types?
Can the outsole provide the traction and stability that I need to walk and work even on slippery floors?
Does the lacing style allow me to get a snug fit without straining too much to fit the boots?
To what extend are these work boots breathable?
Ask yourself these questions and you'll definitely end up picking the right work boots for your next day job.
Final Thoughts
While there are other things that you can look at before buying a pair of work boots, such as color and brand names, they aren't such big considerations and therefore you shouldn't pay so much attention to them.
The most important thing is to make sure are going for comfort. That holds whether you'll be using the boots to work long shifts or for casual, few hours of work.